Welcome to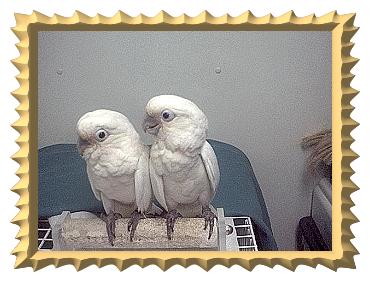 Hi, We are two little girl Goffins

Breeder of Moluccans, Umbrellas & Goffin's Cockatoos, Cockatiels and Blue and Gold, Green-wing, & Scarlet Macaws and White-fronted Amazons
I have been breeding parrots and specializing in Macaws, Cockatoos, Amazons, and Cockatiels since 1987.
I have developed this web site in order to help you know my babies better, educate the public in the care and understanding of these amazing , intelligent companions.
Please take a moment to see the picture show of my babies by clicking here


Information will be posted as it becomes available for next years BCV.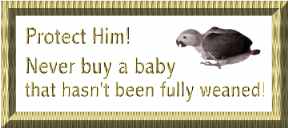 The Pscittacine Award


[Introduction] [Parrot Links] [Parrot Descriptions] [Babies] [Macaws] [More Pictures]

Information: JPhares@aol.com - Sales & Orders: JPhares@aol.com


Sign my Guestbook



View My Guestbook

Copyright © 1998 Phares Aviaries.